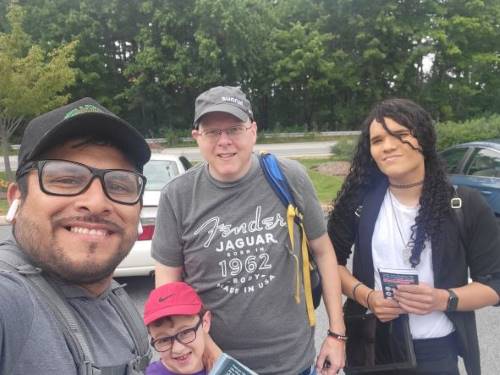 Amid high summer heat, our NH field team has been busy keeping the conversation going with our community members about the future we are fighting for!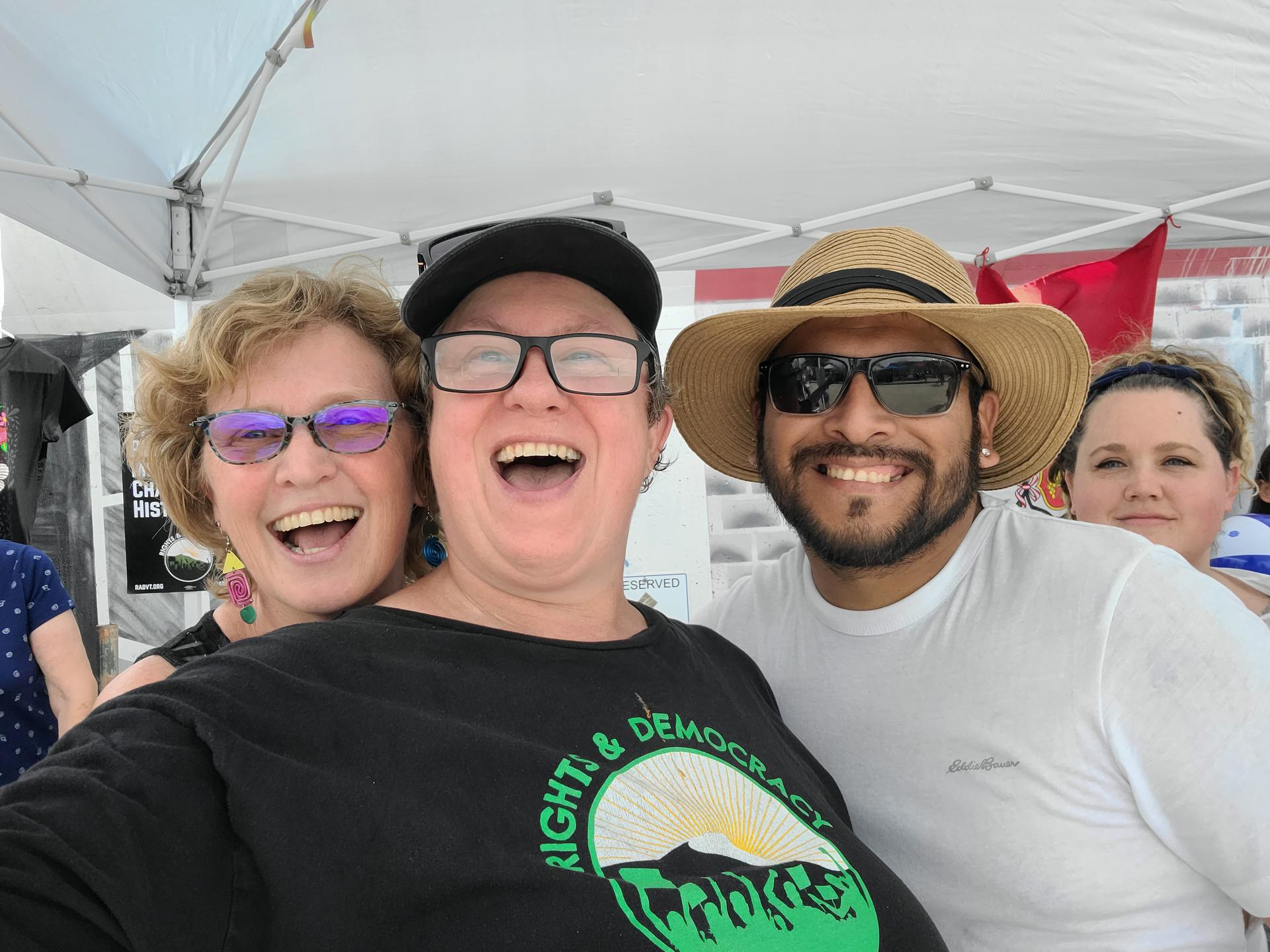 RAD leader Amy Hathaway caught a selfie with Heather and Sebastián at Latino Festival in Nashua!
Our State Director Ed spoke to Boston Globe about the federal landscape for the November elections and what it means for our movement.
On International Overdose Awareness Day (IOAD), Jodi shared her story and joined calls for elected officials to expand harm reduction.
Ed grabbed a photo with AFT National President Randi Weingarten at the Netroots Nation convention in Pittsburgh!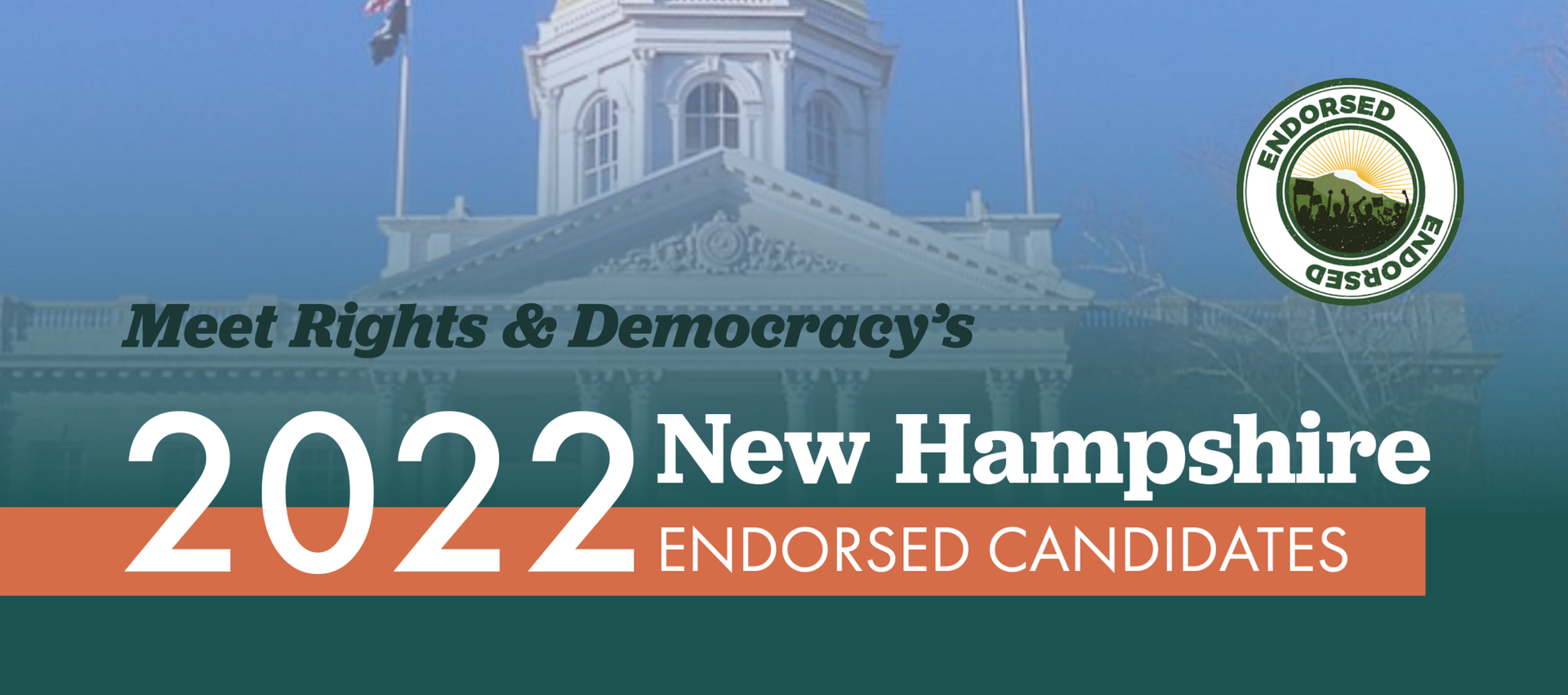 RAD members voted to endorse a slate of 57 candidates this year!
Sat, Sept. 10, 11am,
Newmarket Renters Rally, RSVP
Every Wed, 5-7:15pm
Climate Deep Canvassing, RSVP
Check out upcoming events with our partners at Renew U.S.

Need to update your RAD contribution or contact information? Use our self-service portal!
SEPTEMBER 2022
Dear friend,
Between finalizing RAD's New Hampshire candidate endorsements, hitting the doors to talk to our neighbors, and deepening our issue organizing and leadership development, summer has flown by!
As we head into September, we look forward to re-grounding and preparing to grow our movement power through November and beyond so that we can shift the political landscape and win the changes our communities need — from housing to healthcare.
We need you alongside us in this work. There are a few key ways you can show up right now:
When every day people come together, we can win the change we need and overcome elite attempts to retain power and wealth by using racism and fear to divide us. Will you join us?
In solidarity and care,
Ali Brokenshire
New Hampshire Organizing Director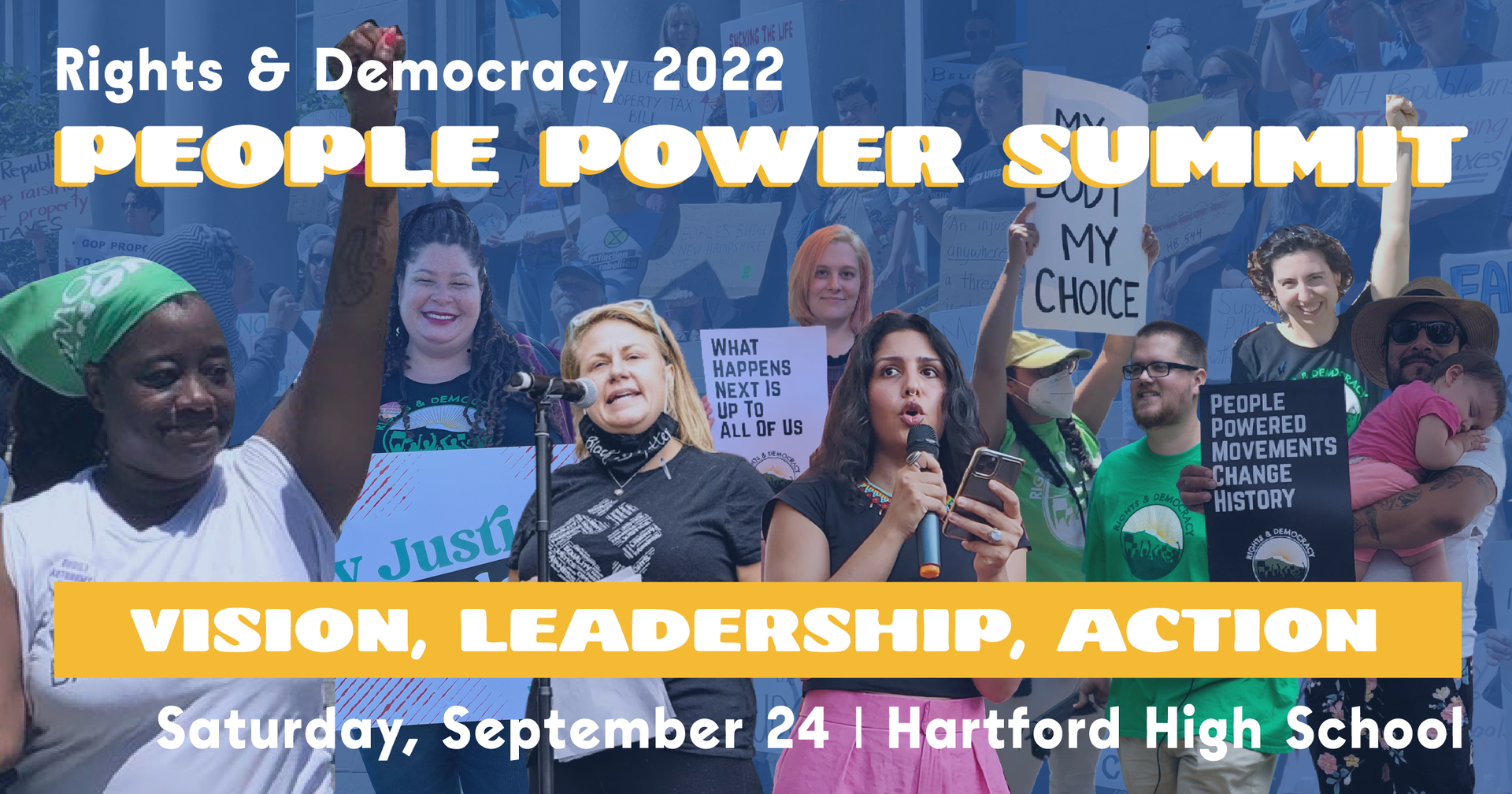 It takes sustained energy to fight for a future where all of us — across race, gender, and geography — can lead happy, healthy, and dignified lives. How do we build our momentum across New Hampshire and Vermont and move forward together right now?
Join RAD at our People Power Summit as we talk through our shared vision, lift up primary victories for movement candidates, share information about our ongoing campaigns, and build our skills, from canvassing to story-sharing. The event will feature a special keynote conversation with activist, lawyer, and author Alexander Polikoff, whose groundbreaking work has hugely influenced housing desegregation in the U.S.
RSVP so we know you'll be there, virtually or in person, at Hartford High School on September 24th!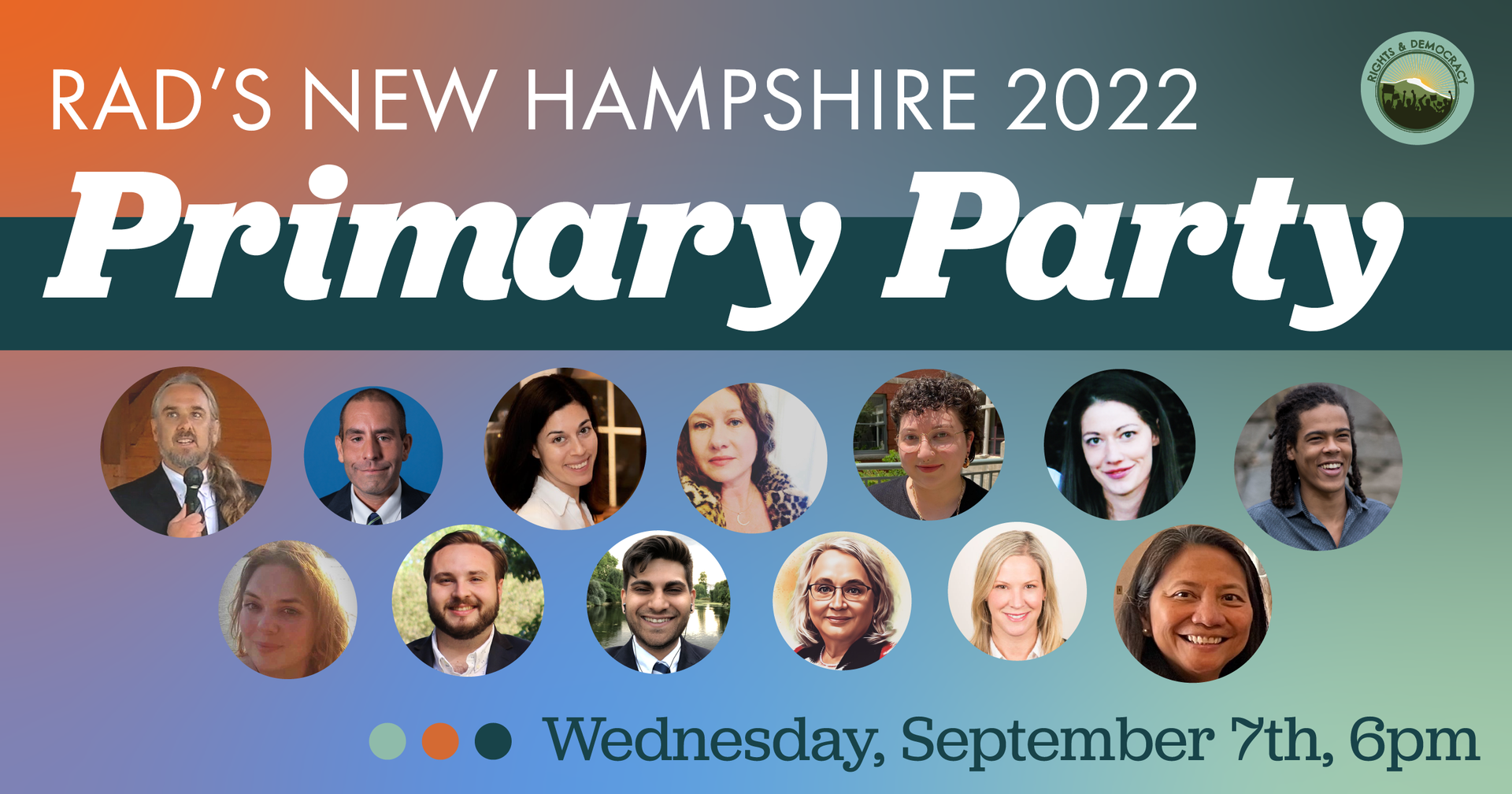 Last month we announced our final slate of pre-primary endorsements for this year's elections. Meet RAD's 2022 movement candidates!
This week's Primary Party highlighting some of our core champions is the first in a series of electoral events we are hosting in the lead-up to the 2022 November general elections. Stay tuned for more!
Paid for by Rights and Democracy Project, Inc., 70 S. Winooski Ave, Box 205
Burlington, VT 05401. Not authorized, solicited, or facilitated by any candidate or candidate's committee.
Rights and Democracy
70 S. Winooski Ave, Box 205
Burlington, VT 05401
United States